Admit it, you love the sun. You love the sun beating down on your face as you walk to and from class and wishing you brought your (previously dusty) sunglasses out, or shooting dagger eyes at those out on the grass at Weston Park while you're rushing to complete your essay in Weston Bank library.
And nobody will blame you! Being in Sheffield has made me appreciate the sun when it decides to make an appearance. I've come up with 5 things anyone can do if/when Spring (finally) arrives. Many of my friends have complained about how boring Sheffield can be. In my opinion, a city is never boring. It's what you do that determines how exciting it can be.
#1: Get some exercise in!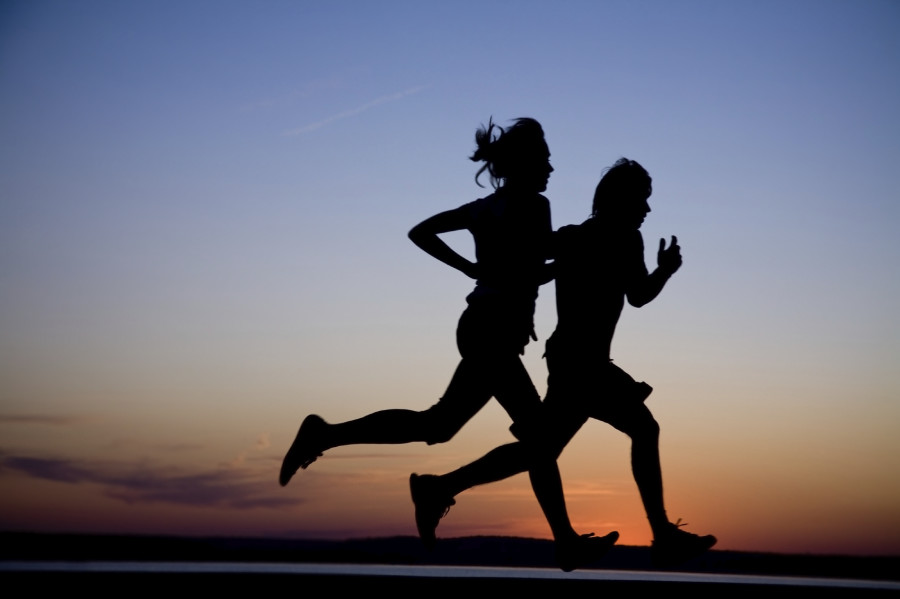 Picture credits to mychicagotherapist
Sheffield offers a variety of classes that students can join to get their fitness levels going. From pilates to high intensity boutique gyms like Trib3, you'll never not feel motivated to work out. It's good to have a healthy, balanced lifestyle and that includes going out and getting some fresh air. In addition, classes help you get into shape without having to do all the work on your own. You're being pushed by an instructor and you'd be amazed at how much your body can change in a matter of weeks.
#2: Support the local community and pay a visit to Ecclesall Road
Ecclesall road is filled with independent shops and cafes. Take a stroll and you'll find yourself browsing charity bins in a charity shop, having a cuppa in a cafe with some scones or looking at pretty knick knacks. Sheffield is filled with crazy creative people, and they definitely deserve some recognition!
#4: Go thrift shopping like Macklemore
Did you know Sheffield has an area dedicated solely to antiques? Bet you didn't! The Sheffield Antiques Quarter is home to numerous antique shops that sell furniture, clothes and more. The link to their site is
here
so do pay a visit one of the weekends. Even if you're just there to have a look see, it's interesting to talk to the locals and rummage through items thrice the age we are. You can also stop by local cafes like Forge Bakehouse or Four Corners Cafe, which provide a good spread of food that will feed your tummy before continuing your journey into the unknown.
You can download the map to the Sheffield Antiques Quarter
here
.
#3: Visit the famous alpaca farm and give these furry animals some love
Picture credits to Wowvoucher
A couple of us know that the alpaca farm is a must visit for animal lovers. Although off the beaten track (it's best to go in groups and call for a cab), the vast amount of land and animals roaming the area is worth the journey. Apart from alpacas, they house chickens, goats and even.. miniature horses! You can also purchase a pack of food to feed these lil critters.
#4: Why not visit the peak district?
Sheffield is known for the peak district. It boasts breathtaking views throughout all 4 seasons. From the lush greenery to the layer of snow covering the ground, anybody who loves hiking will love the peak district. Even if you don't fancy hiking, you can always rent a bike and cycle up to the peaks. The best part is you easily take a bus from the city up to the peaks, which proves that anyone can go at any time of the week!
#5: Give back to society through volunteering
Last but not least, volunteering. We're fortunate enough to be given the chance to study and experience things many other people don't. Volunteering at places like the Society for the Blind, in a church or at a children's centre can make all the difference for ones mental and emotional wellbeing. It always feels good to give back to society, and don't let anything prevent you from doing it. In addition, for those that feel the need to improve in their English this would be a fantastic way to meet locals and communicate with them!
If you're struggling on finding out how to volunteer, the university offers advice on how to volunteer
here
.
--
I hope these 5 things will give anyone in Sheffield something to do when they feel they're run out of ideas. Remember the sky's the limit, and there's ain't no mountain high enough ;)
Love,
Sharmaine (International Office Ambassador for Singapore)